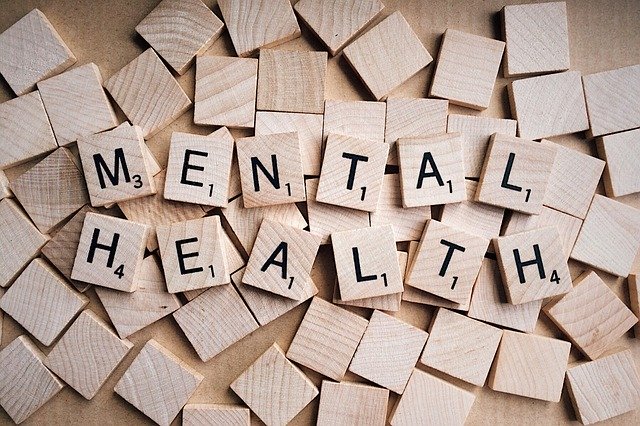 Mental health includes emotional, psychological, and social well being. It affects how we think, act and feel. It can be affected by stress, loneliness, and family/relationship problems. People who feel isolated, lonely, cut off from the rest of the world are more likely to suffer from various mental health issues including depression.
According to WHO (World Health Organization), "Mental health is a state of well-being in which an individual realizes his or her own abilities, can cope with the mental stresses of life, can work productively, and is able to make a contribution to his or her community".
In the past few months we have been hearing a lot about COVID-19, pandemic, stay home, lockdown, social distancing, quarantine, and many more. But what about the impact on one's mental health because of these?
Yes!!! The COVID-19 pandemic has caused severe threats to the lives and to mental health.
Also Read: Lock down Blues: 7 Things We Can Learn From the Introverts
Washing hands, wearing a face mask, social distancing, staying at home is all precautionary to stay safe from a virus attack which everyone is aware of. However reduced access to family/friends and other social support systems causes loneliness increasing mental issues like anxiety and depression.
Some people can fight against or cope with their psychological problems and some may easily give-up and end their lives. According to the studies, mental health plays major role in these death rates of patients during COVID-19. Read more about CORONA and COVID 19.
We have to give equal importance to addressing people to take care of their mental health as well as to stay safe from infection. Then how we can take care of our mental health?
Also Read: You want to be an Engineer? Read the pointers at your own risk before taking up Engineering!
Here are 4 key tips to become Mentally Healthy and Strong in this changed lifestyle:
Safe Connection:
Staying inside does not mean we should not talk to friends/family/loved ones. Communication is the key point to keep ourselves busy and for mental relaxation. Also because of technology improvements, there are many ways to connect to people virtually like video calling, WhatsApp, Facebook, and other social media. Connecting with people may not be always mean meeting them personally. When you realize that you are feeling lonely, depressed or even if you are not keeping well; you need someone to share your feelings then don't hesitate. Talk it out.
Remember ….
"People would listen to your story rather than attending your funeral"
Never worry about what people think about you if you let your feelings out. Communicate. Even when it is uncomfortable or uneasy. One of the best ways to heal is simply getting everything out and if you live bitterly, you live a lonely existence.
Short Term Goals
COVID-19 is not going to stick to our lives permanently. If there is a problem then there must be a solution but finding one may take some time. Short term goals are one which can be accomplished over a short period may be in a day, week, or month.
"Work towards your goals rather than the depressive thoughts"
Set some short term goals that you can accomplish in this lock-down period. For example:
I will/must read 100 books before lockdown ends
I will/must learn some new language before lockdown ends
I will/must learn to cook my favorite dish
I will/must save 'X' amount of money and will travel to my destination place after lockdown
There are many such goals that we can list out and try to attain them during/before lockdown ends. Learn how to achieve your goals smartly.
Find a Hobby
A hobby is something which you love to do or which keeps you busy. When our mind is busy with work then there will not be space for negative thoughts. Spending time on activities that you enjoy can help improve your mental health and well-being.
Research shows that people with hobbies are less likely to suffer from low moods, stress, and depression. There are many health benefits in setting some time for activities that you enjoy. Apart from reducing stress, the hobby helps you to boosts your creativity.
"Utilize COVID-19 pandemic time to explore yourself"
Books – Mind Therapists
Books are the resources that can enhance recovery and inspire those with mental health difficulties. Reading makes you more mentally flexible, improves creativity, empowers you to empathize with other people, and fights depression symptoms.
Read at least 20 pages per day to reduce stress. In one of the inspiring book by Hector Carcia and Francesc Miralles has stated – "Live in the moment – stop regretting the past and fearing the future. Today is all you have. Make the most of it. Make it worth remembering" – IKIGAI
"Books are the discount tickets to everywhere"
Everyone reacts differently to a stressful situation, especially during this COVID-19 period. These are strange times. A healthy lifestyle, a safe living environment, meaningful active participation in society, and community are important factors for mental health, and well being.
The life we are leading now may not be the same after ten years. Everything is going to be normal over the years. Until then we should stay strong and stay safe.
What are you doing to remain mentally strong and healthy during the lockdown period. Do let us know, in the comments below. At same time, if you are looking for someone to talk out to, we are just a comment away. Feel free to reach out to us.
Stay Home , Stay Safe both Physically and Mentally!
Also Read: