Winning and losing are definitely two faces of the same coin and a winner will lose some day and vice versa. Ind-Pak cricket match is usually one of the most pressurized, breath taking match ever played in the world of cricket. An historical event occurred when India lost to Pakistan for the first time in world cup match. But, every match lost, teaches you something and here are the life lessons one must learn from India Pakistan T20 Cricket Match.
Being an Indian its really a bad day for every Indian cricket lover and losing against neighboring team is even more disheartening. However, losing is temporary and definitely teaches a lot of good life lessons for a really long time.
Here are 5 Life Lessons one Must Learn From India Pakistan T20 Cricket Match:
Never ever under estimate your opponent even if they have lost multiple times against you:
Indian team had defeated Pakistan 12 times before the India Pakistan T20 Cricket Match on 25th October 2021 and this could have boosted the team to under estimate the opponent and this is something we all face on our day to day life.
This could be attending exams when you are in final years/pre final years or going slow on tight deliveries at office. But as they say, disaster strikes when you waver your concentration or alerts..
Read this: Lockdown or No Lockdown: How to find Internships in India
Standing alone for your team is very much needed:
It could be to take a hit from the management
facing abuse from your own lecturers
face client escalations
even the one who crack the complicated algorithms needed for project completion.
A lot of time when the entire team is under pressure, performing to your best levels is very challenging but every team or an individual must have a leader, a dare devil, a reliable lone wolf attitude who will stand like a firm wall for the entire team or self. Your approach and attitude towards the pressurizing moments will define the qualities you possess.
Another example is Indian Bowler Mohammed Shami, getting abusive comments for bad performance in the match inspite of giving so many successful innings in the past. But during this period, the team must stand by your team member is by ensuring you support them in their ups and down.
Also Check Out: Aptitude free concepts and test
But, sometimes It is not the individual but the team that matters:
Even when there is a leader in the team its not sufficient. Sometimes, the whole team needs to be united and works towards achieving a common goal. For example, in a project if one feature works awesomely and rest of features are having issues will flop the whole project. Hence, the entire team needs to perform and not just relying on one team member.
When its not your day, calm down relax and congratulate the winning team:  
Not every day is a good day. On regular basis, we face wins and loses in various parts of our professional life:
It may be not getting pass marks in exams
losing a hackathon contest by a small margin
not clearing an job interview just like team India losing for the first time in the world cup cricket history.
Well, in such situations don't be disheartened. It's just not your day. Also, if you have been winning its obvious that you will face a lose some day. Be a leader, cheer up, congratulate the winner for their better performance.
Learn from your mistakes and fight back: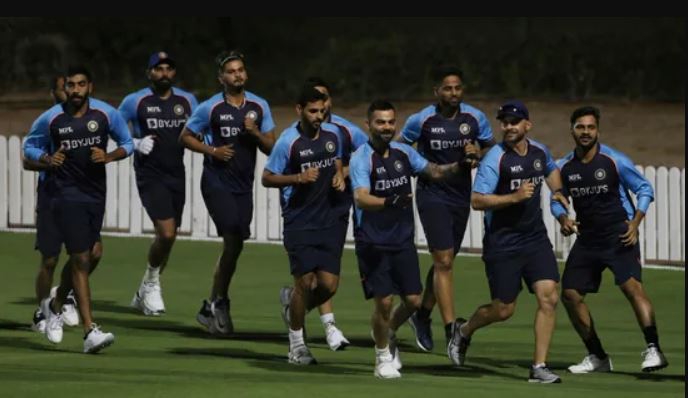 India lost to Pak in T20 World Cup Cricket Match but it has 10 days before the next match. The team either have 10 days to feel sorry about the loss or it has 10 days to go back to the drawing room, understand every lose points, figure out every mistake done, hustle, fight back and get back on the track. The same is applicable to each one of us.
May be we dint get crack many interviews or not able to get the logic right. Call it a day, understand the problems and Bounce back with a better approach to win tomorrow.
Do let us know in the comments below on what Life Lessons you learnt From India Pakistan T20 Cricket Match.
Other must-read articles: