A lot of employees prefer to stay near office premises to avoid the traffic and traveling expenses. This is one of the best ways to save time and not lose your calm to the horrible traffic. In-fact, people across the globe should not waste their time in traveling/traffic while going to work.
Let's say you stay 2 miles (~ 3 kilometer) away from your office or so. The best way to reach to your office is hit the road and take a walk to work! There are a lot of health benefits as well as monetary savings by walking to work but there are a lot of activities one can do while walking to work apart from just walking.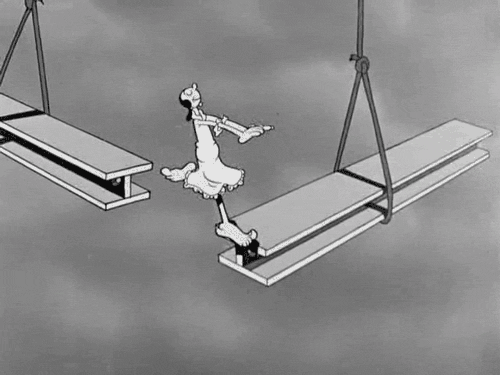 10 activities one can do while walking to work:
Mobile Phone: A friend in need is a friend indeed and your mobile is the best friend when you are walking to the office. May it be to Check your emails, check for meetings or even call up your loved ones. However one must be very careful when using mobile phones in roads as a lot of accidents are caused due to the carelessness of the mobile user.
Listen to songs: If you want to kill the traffic noise, the best way is to wear your earphones and listen to some music from your phone or music player. Make sure you are aware of the cons as well as it would be risky to put earphones and ignore the real world in high-traffic areas.
Prepare to-do list: Best way to spend your day is by planning your day well and a 15 minutes' walk can help you plan your day really well. Human brains can think better when they are in motion and hence you can ensure to make a good to-do list.
Workout cheat code: Don't worry if you didn't workout in the morning you can walk to the office and compensate for your workout. But remember to walk fast, so that your calories are burnt.
Decide what to cook: Cooking may not be the difficult task but thinking what to cook is definitely one. What to cook can be well planned when you are walking to the office. You can even buy the necessary grocery for the same if you have shops on your way.
Eat-o-walk: No mood to cook; never mind as you can grab something to eat on the way without any hassle and if you have multiple restaurants on your way then beware that this will make you lazier and cultivate a bad habit of eating out every now and then.
Secret watching: Secret admirers are many and a secret thing to do is admire people, place, situations, traffic as every day has a new story to say and as the saying goes "beauty lies in the eyes of the beholder".
Beware-of-nuisance-creators: If you think no one watches you while you walk; then you are wrong. There are enough fellow employees, shopkeepers, miscreants, pick-pocketers etc. who would notice people moving in a daily manner. Be very careful about yourself and your belongings when you walk on the road.
Learning time: Learn new terminologies with meaning, listen to some audio talks, do some mathematical calculations, recollect something from your past etc. If you have any passion or hobby you can even practice if it's possible.
Review time: One can review about themselves by asking questions like the following:

How did my day go?
What could I have done better?
Is there a better solution than what I shared?
How could I improve myself? etc.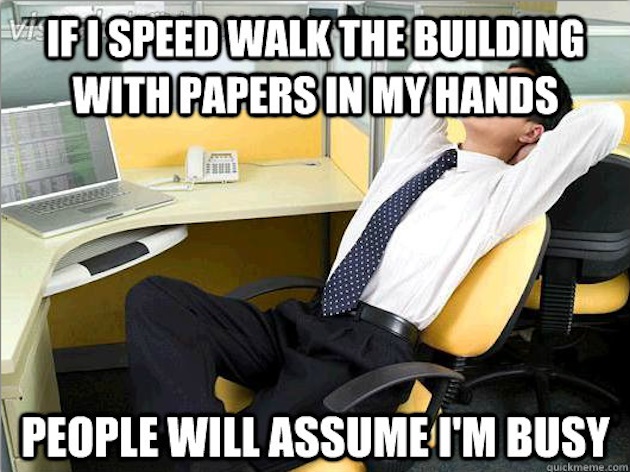 Reference: www.Quickmeme.com
Walking is definitely beneficial in many ways. Harvard has mentioned about 5 surprising benefits of walking in one of their article. However one must be very careful while walking to work as it also prone to few risks. Ensure all your safety gears are up and walk comfortably. Lastly, do wear comfortable shoes/sandals for a healthy and pleasant walk.
Do share with us, how do you reach to your office and what do you do when you are going to the office.
Also read: