With digitalization, many of us stopped looking into newspaper and have accustomed ourselves to news websites/apps. Even better, we have many news aggregators which will collate news from different websites and show up in a single app. 
BUT, the major problem was the language barrier. Since most of the apps/news aggregator is in English, it is difficult for the majority of people in cosmopolitan cities where local languages played a prominent role. That made Azzan think if we have a News aggregator app in Kannada? This was the moment for the existence of Namma Karavali which currently is the Highest rated News aggregator app in Kannada, A Local Language of Coastal Karnataka catering the content in local language i.e. Kannada.
The jump: News aggregator startup

Difference Made: Bridging the gap between technology and language.

Startup Name: "Namma Karavali"

Founder Name: Mohammed Azzan Patni, Srihari Bhat, Bharath J, Madhukara H, Mohan T and Shashank P.

Founded: April 2017
ABOUT Mohammed Azzan Patni:
As a growing up kid, Azzan's childhood was well-disciplined Kid. But from a very tender age, he always wanted to make himself count different. He always wanted to do things that no one is doing at present. YOLO ("you only live once"), so make the most out of it. Inspired by one of his lecturers, he aspired to become a Genetic Engineer, however, with the software boom and zeal to do something in IT field, Azzan went on to become an Information Science Engineer.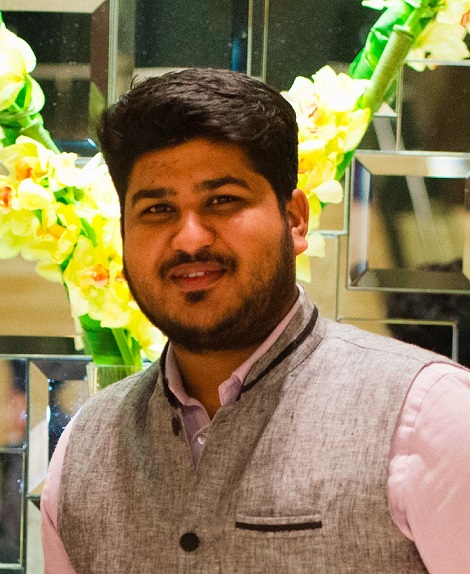 As a college, growing kid every person's dream is to take care of their own expenses and not depend on parents. So was Azzan's in order to manage his daily expenses. Apart from being a smart lad in the college, Azzan's creativity also made him a part of many extracurricular activities as well.
With a zeal to do different from very tender age, Azzan with few friends were already working on some innovative ideas and challenging problems right from college days.
After Engineering, Azzan started his career with an MNC in Bangalore and then went on to co-found his own company named PACE Wisdom along with few others.
Jump to start Namma Karavali – Highest rated News aggregator app in Kannada, Local Language of Coastal Karnataka
With blessings of his company and his idea towards reaching out to people in local languages which majority of people understand, led to the birth of Namma Karavali.
The Idea of Namma Karavali came to Azzan around 1-1.5 year back when he had gifted a Smartphone to his mom on her Birthday. However, Azzan soon learned, she was hardly using any app apart from Whatsapp or Candy Crush.
The main barrier to use other apps was the language problem. Although, she can read and understand English, consuming content in English was always difficult for her.
That was the eureka moment which led to the thought of making a content discovery platform that can help users get local instant and relevant content, that too in their own language. Azzan took this Idea to his board at Pace Wisdom and the board liked the idea. Thus, the team started off on this news aggregator project on weekend basis.
Everything about Namma Karavali – News Aggregator App in Kannada
Initially, they had started working out on the idea and initiated the work in POC (Proof of Concept) under Pace Wisdom office premises itself. But, after getting some good response, the board recently decided to make this idea a different entity and registered it as Karavali Media Pvt. Ltd. On top of that, Namma Karavali also bagged an incubation space at their own Alma mater college Mangalore Institute of technology and Engineering, Moodbidri.
Once the POC was ready, they started aggregating news and summarizing them in less than 60 words as they were inspired by Inshorts. However, once they understood their audience, they modified the application for better user access. They hired 2 interns (writers) to source content from 200+ local, regional, national and international news portals and summarizing the news. This news aggregator firm also translates some interesting articles to Kannada, that people would otherwise not get to read.
The idea was to give only facts and not opinions.
Turning point/ JUMP BACK moment came in in the form of the number of downloads and support shown by the local crowd. Most numbers of downloads were via word of mouth. This news aggregator app in Kannada has regular downloads with hardly any marketing, and they are one of the highest rated apps in the coastal Karnataka belt having the rating of 4.8/5.
Understanding what people like, what they don't like was very challenging initially. But, with the help of Analytics, the team were able to gauge the taste of users and that has helped the content team to keep the content engagement. Apart from local news, the app also runs some contests for feedback at regular intervals to tap user behavior and interests.
Azzan confidently says,
"Not being from Content/Media was a big challenge. We are tech guys new in the field of Media and content. But I always believed great content is the key to user retention. The savior is Analytics. Our Analytics helps us analyze the user behavior and makes us learn what are users liking and what are they not."
At present, an average user spends around 2 sessions in our app. And each session spanning up to 3 minutes. The app has around 3000 active users and nearing the 10,000 download mark.
Revealing about the future roadmaps on Namma Karavali, the focus looked very clear for this dynamic team. In future, Namma Karavali is looking to solve some important problems. Few of them are:
Show relevant news to the users based on their interests.

Ensure news are not Fake and hoax and by verifying the news source.

Spread across to local languages.
Looking to Connect with Namma Karavali
Website: 

https://nammakaravali.in/

Facebook:

http://facebook.com/nammakaravaliapp

Twitter:

https://twitter.com/NammaKaravali

Instagram:

https://instagram.com/nammakaravali

Email-id:

[email protected]

Link to download App:

http://onelink.to/nmkrvl
Jumpwhere's take:
To grow big your roots need to be firmly established. Many apps cater to the needs of big players or global level and locals are usually ignored. Definitely, a News aggregator app in Kannada bridges the gap in its own innovative ways to its local people. We at Jumpwhere wish Namma Karavali team all the best for their future roadmaps and hope to see contents reaching out to different people in their own languages.
If you want to tell us about "your jump" or know anyone who has done any interesting jumps, we would love to feature them on our portal. Please write to us at [email protected].