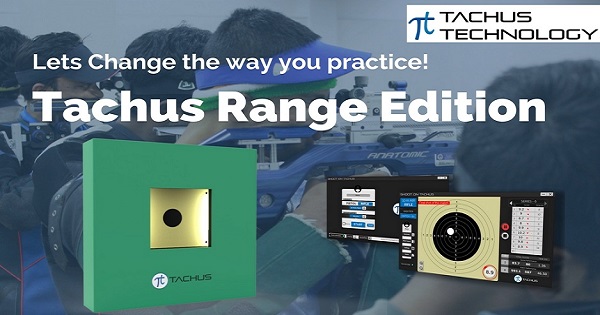 Yes! Finally, India can stop importing electronic target devices. Tachus electronic targets is the flagship product of Tachus Technology Private Limited which is India's first smart electronic target for 10-meter air rifle and air pistol Olympic aspirants and defense training shooting ranges.
The jump: Startup
Difference made: India's first smart electronic target device
Startup Name: Tachus Technology Private Limited
Founders: Yedu Krishnan and Rahul Mishra
Year of establishment: December 2015
About Tachus Co-founder (Yedu Krishnan):
Yedu Krishnan was born and bought up in Mangalore, Karnataka of India. Completed his schooling from SMEMS Surathkal, PUC/12th from St Aloysius College and then completed his Mechanical Engineering from MITE, Mangalore.
Aspired to be a pilot, his childhood passion was in building stuff by assembling motors and electronic items from the garage. During college, working on projects and building machines was his main focus. Robotics and automation were his areas of interest. Apart from academics, the Tachus co-founder was also involved in cultural activities.
What was Yedu's Career Path:
He started his career at Redsplash Media (startup) as Chief Marketing Manager located at Trivandrum. Under the mentorship of Sony Joy (Truecaller VP now) who is a well-known figure in the startup ecosystem, Yedu gained a lot of exposure in the leadership role he was playing.
you need to be jack of all and get things done right from office cleaning to product test and validation phase by phase.
Later, Yedu Krishnan started Greencycle, which was India's first organized waste paper collectors. Though Greencycle(currently recycle) was not a huge financial success, it's still operational serving customers in recycling their solid wastes. He had also worked for few MNC's before starting up Tachus Technology Pvt Ltd.
Jump to start TACHUS
Building a product startup out of India is always exciting. These set of innovative engineers were building something with the aim to build a world-class product out of India in a space where no other Indian company existed.
The major challenge was to compete against the global market. All these definitely demanded a world-class team which did not come easy for Tachus. With a core team of 5 members and few other folks, the Tachus reached its first milestone with this flagship product.
Once the team had a clear vision they were all set to create the benchmark in Indian History. Nowadays, Yedu's day ends up with daily office works, coordinating with teams and making sure things are exciting and on. However, when he is not working you will find him in his home reading some books.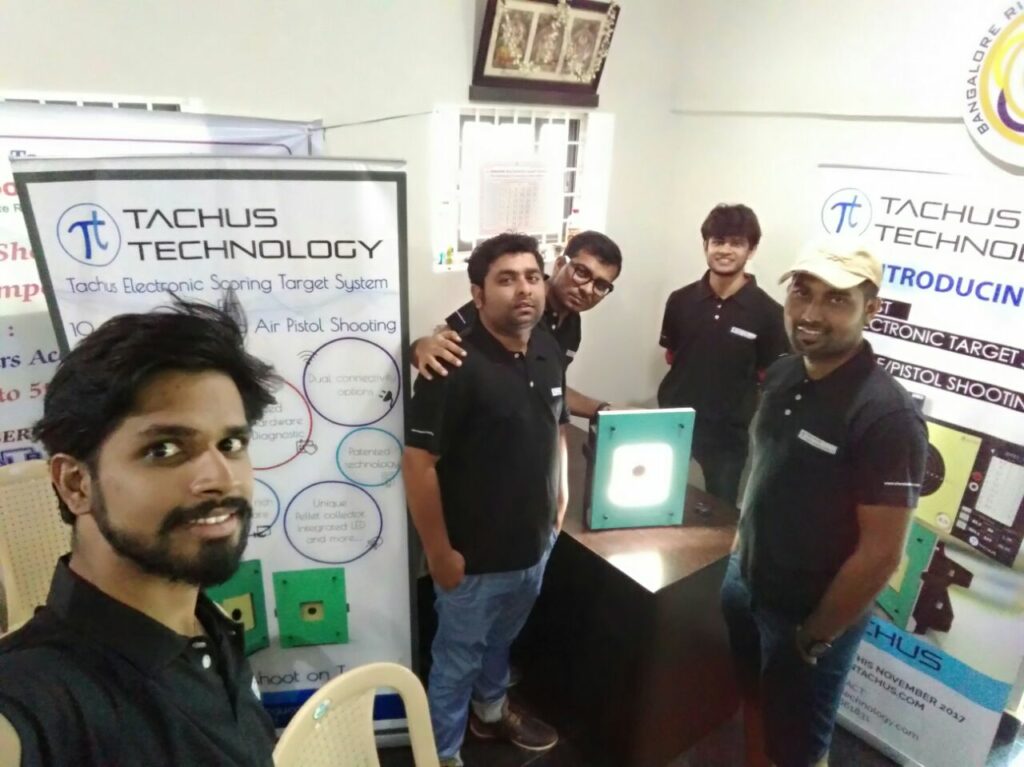 Everything about 'Tachus electronic targets':
Tachus electronic targets is the first flagship patented product of Tachus Technology Pvt Ltd. Tachus is a smart electronic target scoring system for air rifle and pistol shooters to train. Olympic shooting aspirants and shooting trainers can make use of Tachus electronic targets to train at their convenience, either from home or shooting range. Tachus device has a hardware which connects to an application installed on the laptop by Wi-Fi or LAN.
As shooter shoots on hardware (Target), the corresponding scores are displayed on the laptop. The results show up with 0.01mm accuracy as complying with International standards. The software also comes with a whole lot of interesting features which adds value to the training session.
Yedu says, "It all turned out valuable during our pre-launch in November when we saw a good response from customers. We have few well-known faces of Indian shooting ecosystem supporting us in our journey."
From the initial stage founders of Tachus were clear about their product. For Yedu, It was an obvious choice. The problem statement was clear and the market was open. Initially, building a good team and raising funds were very challenging.
Entrepreneurship is for people who take it as a way of life. Struggle and failures ARE part and parcel of this life.
Having a good support from the family, in spite of facing hundreds of failures, when you have a strong team who are ready to fail to succeed, there is nothing stopping is the key mantra which keeps the team unstoppable. Initially, the company founders used their personal funds to build an MVP. Then, they raised a good amount of initial customers through pre-orders.
JUMP Back Moment:
The Turning point/JUMP BACK moment came to Yedu when he was reading a startup success story of Mobme wireless in a magazine and randomly shooting an email to connect to Sony Joy (then COO of Mobme and truecaller VP now) and rest is history in Yedu's life and a stepping stone to the target scoring system developed in India.
There are lots of beautiful moments during this journey. However, the first Demo of Tachus was most exhilarating one. Overall, the product is well appreciated by various Indian forums and few professionals in the shooting and startup world.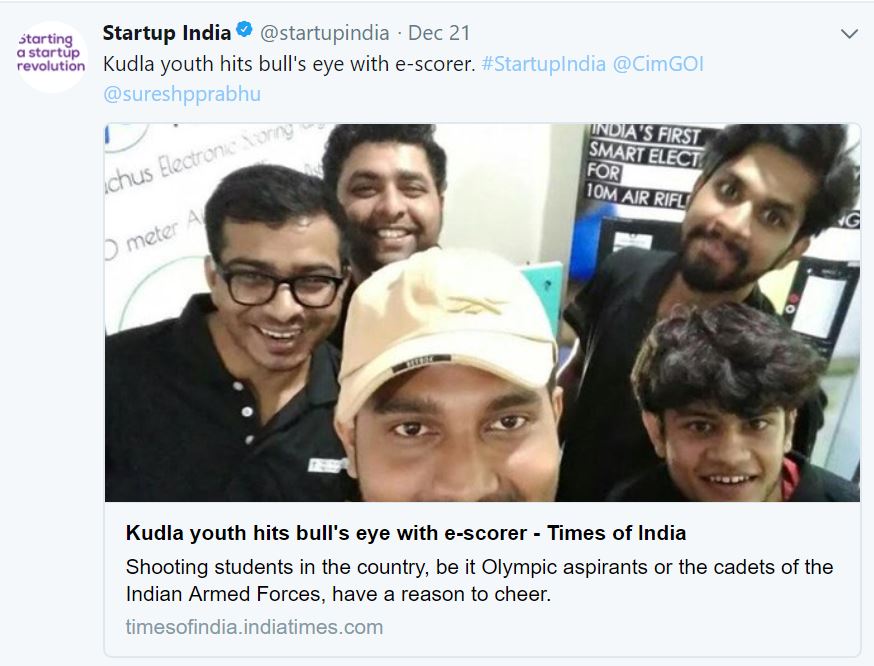 Currently, the product complies with international standards and will be ready for shipping from January 2018 onwards. Lastly, stay tuned with Tachus as they have some more interesting projects in the pipeline. Meanwhile, Share your views in the comments below.
Looking to Connect with Tachus:
We at Jumpwhere wish them all the very best in their future endeavors. This is truly a commendable part of startup India. If you want to tell us about "your jump" or know anyone who has done something interesting jumps, we would love to feature them on our portal.