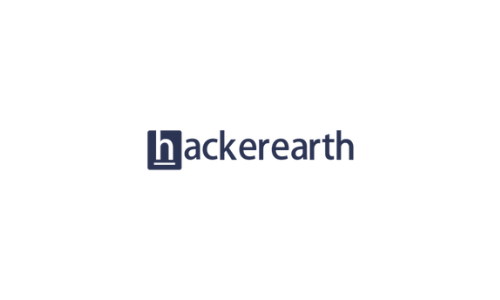 Hackerearth is hiring for the role of Applied Front End Intern  for Bangalore location. Please read the entire information carefully and apply if you are eligible for  Front End Intern Job Openings at Hackerearth
Eligibility Criteria for Front End Intern Job Openings at Hackerearth:
Education: Bachelor's Degree
Job Location: Bangalore
Skills :J query,  ReactJS,  JavaScript, frameworks, NodeJS, ReactJS, AngularJS
Stipend: 40,000 per month
Duration : 6-months
Basic Qualifications Required to be successful in this role :
You have mastery in Dom Manipulation (including Jquery) and understand components, CTAs. (we mean ReactJS)
We are looking for significant hands-on expertise in ES6
You take pride in working on advanced CSS, animations, and responsiveness
Good understanding of advanced JavaScript libraries and frameworks, such as NodeJS, ReactJS or AngularJS
Good understanding of asynchronous request handling, partial page updates, and AJAX
Basic knowledge of image authoring tools, to be able to crop, resize, or perform small adjustments on an image. Familiarity with tools such as Gimp or Photoshop is a plus
Proficient understanding of cross-browser compatibility issues and ways to work around them
Proficient understanding of code versioning tools, such as Git / Mercurial / SVN
Understanding of SEO principles and ensuring that application will adhere to them
Exceptional debugging skills and demonstrate complete know how of using browser-based developer tools Good to know – NPM, Stylus, Redux, LESS, SASS
Job Description for  Front End Intern Job Openings at Hackerearth:
Understand the product requirements from Product Owner & convert visuals to interactive web interfaces.
Develop new user-facing features
Write reusable code and build libraries for future use
Ensure the technical feasibility of UI/UX designs
Optimize application for maximum speed and scalability
You have experience building a product using a mainstream library or framework (ReactJS ecosystem preferred)
Collaborate with Product Designers, Product Managers, and Backend Engineers to deliver compelling user-facing products.
IMPORTANT NOTE: There are no hidden fees to apply for this job opening. Any candidate who is eligible can directly apply.
About the Company:
Click Here To Apply Applied for Front End Intern Job Opening
NOTE: If the link is not clickable, the opportunity is closed or disabled from the company. Check for other opportunities.
Meanwhile, also check out these job opening
Freshers Jobs -Network Engineer Job Opening at Google, Bangalore
Meanwhile, you can check out these contests
Join Our Whatsapp Group For Latest Job Notifications Updates:
Show JUMPWHERE some love: