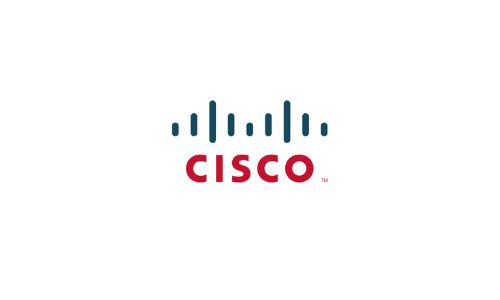 Cisco is hiring for the role of  Technical Software Engineer forthe Bangalore location. Please read the entire information carefully and apply if you are eligible for  Technical System Engineer Job Openings at Cisco.
Eligibility Criteria for Technical System Engineer Job Openings at Cisco:
Education : Bachelor of Engineering degree in Computer Science 
or Information Science
Job Location: Bangalore
Experience: 0-1 years
Skills :Linux, C, C++, Python
Basic Qualifications Required to be successful in this role :
Currently pursuing a Bachelor of Engineering degree in Computer Science or Information Science
CGPA of 8.0 (out of 10) and above
Excellent written and verbal communication skills. Must be fluent in English.
Ability to simply and effectively communicate complex technical concepts to stakeholders
Strong problem-solving instincts and abilities
Attentive to detail
Proficient in VPN technology, software load balancing, DNS, application gateways, VB script, hardware diagnostics, IP networking, network protocols, firewalls, and databases.
Familiar with standard programming languages (Linux, C, C++, Python), scripting, and automation skills using API Able to integrate 3rd party platforms/products into IT-provided services.
Knowledge and experience with servers of various operating systems or middleware technologies in an enterprise private/hybrid cloud infrastructure.
Knowledge and experience with Cisco UCS, virtualization technologies, HX, Intersight, etc. for computing environments
Proficiency in CI/CD tools, security mindset, and orchestration/config mgmt. Use development technologies (GIT, JIRA). and database technologies such as relational (e.g. Oracle)
Proficient in Cloud, Cloud Connector, and Container technologies such as AWS, GCP, Azure, CloudRun, Knative, Kubernetes, and APIs.
Job Description Technical System Engineer Job Openings at Cisco:
Performs IT functions such as design, analysis, evaluation, testing, debugging, implementation/integration, and operations of new tools, systems or 3rd party products/platforms to deliver or provide updates to business processes and operations and/or network-based (cloud) product systems.
Specify, build, maintain and support technical infrastructure. Analyzes installs, acquires, modifies, and supports operating systems, platforms, databases, or utility software.
Focused on configuring, installing, upgrading, monitoring, and scripting existing infrastructure, platforms, and applications (3rd party, home-grown, on-prem, cloud, etc.) to get the desired performance required.
Performs high-level root cause analysis for service interruptions and brings services back online once a problem is resolved.
Debugs and troubleshoots systems issues by creating patches or re-engineering the system. Plans conducts and directs the analysis of business problems with automated systems solutions.
Participate in a variety of professional development opportunities, network with the senior executive leadership team, give back to your local community, and socialize with a community of global technologists.
IMPORTANT NOTE: There are no hidden fees to apply for this job opening. Any candidate who is eligible can directly apply.
About the Company:
Click Here To Apply for the Job Opening at Cisco
NOTE: If the link is not clickable, the opportunity is closed or disabled from the company. Check for other opportunities.
Meanwhile, also check out these job opening
Meanwhile, you can check out these contests
Join Our Whatsapp Group For Latest Job Notifications Updates:
Show JUMPWHERE some love: