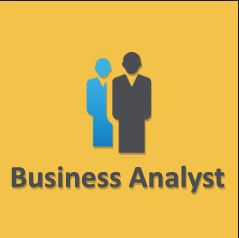 A service based company in Bangalore is hiring 5-7 years experienced Business Analyst for the Payments section under Business and Finance domain.
| | | | | | |
| --- | --- | --- | --- | --- | --- |
| Experience | Relevant Experience | Positions | Location | Designation | Mode of Hire |
Mandatory skills for Business Analyst – Payments:
Strong Business Analyst skill
Use Case Development
Requirement development – Tool experience ( EA – added advantage).
UML knowledge
Testing
Previous experiences in Business Analyst – Payments section
Preferred skills for Business Analyst – Payments
International Payments domain experience
SEPA compliance
Payment processing line from initiating
SWIFT message format
ISO 20022
Master Data Management
Core banking knowledge
Company Name: EVRY India
 About Company:
EVRY India, an EVRY Group company, has formed deep-rooted relationships with global enterprises including Fortune 1000 companies, software firms (ISVs), and tech start-ups. As a well-established and fast-growing IT services company, we focus on optimizing and aligning our clients' IT initiatives with business strategies. We reduce cost as a strategy in the overall business plan and assist clients to reach global markets faster.
Our knowledge pool and technical capabilities extend across new developments, re-engineering, application management, testing, and process support. We have critical process and methodologies that are time-tested and enable us to start and sustain engagements smoothly. Strong analytical and technology proficiencies we maintain, provide the foundation to work in diverse domains.
EVRY India is a wholly owned subsidiary of EVRY, the largest Nordic IT Group. We are an ISO 9001:2008, ISO/IEC 27001:2005, CMMI Level 5 and PCMM Level 5 certified organization.
Salary: Based on current CTC.
Job Role: Business Analyst – Payments
Location: Bangalore
Code: EVR05072016
How to apply for Business Analyst – Payments job?
For more information upload your resume here with proper job code, subject and details and tell us why you want to join. We will ask you to write code as part of your interview process, so be prepared! Our recruiters will be in touch.