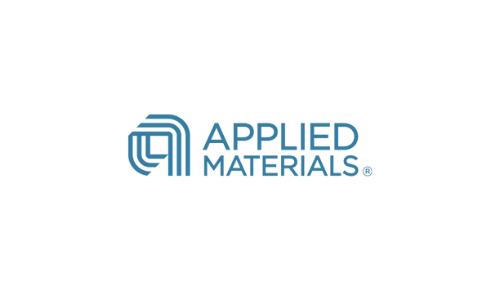 Applied Materials is hiring an Algorithm Developer for the Bangalore Location. Interested people can read the entire information and apply if you are eligible for the Algorithm Developer Job Opening at Applied Materials.
Eligibility Criteria for  Algorithm Developer Job Opening at Applied Materials:
Education: Bachelor's Degree
Job Location: Bangalore
Experience: 1-2 years
Basic Qualifications Required to be successful in this role :
Understands key business drivers; uses this understanding to accomplish own work
No supervisory responsibilities but provides informal guidance to new team members
Solves problems in straightforward situations; analyzes possible solutions using technical experience and judgment and precedents
Impacts quality of own work and the work of others on the team; works within guidelines and policies
Explains complex information to others in straightforward situations
Has knowledge of best practices and how own area integrates with others; is aware of the competition and the factors that differentiate them in the market
Acts as a resource for colleagues with less experience; may lead small projects with manageable risks and resource requirements
Solves complex problems; takes a new perspective on existing solutions; exercises judgment based on the analysis of multiple sources of information
Explains difficult or sensitive information; works to build consensus
Job Description For Algorithm Developer Job Opening at Applied Materials:
Develop or improve an algorithmic feature or a Matlab (system or product) feature, including research, design, development, implementation & proliferation accompanying in accordance with project budgets and time schedules.
Perform algorithmic C&F for an algorithmic feature, including problem analysis, data gathering, literature review, concept selection, and evaluation, and implementation constrains
Provide information needed for the construction of work plans for his own features
Document algorithmic development, take part in planning and accompany implementation, integration, and testing of an algorithmic module
Interact with internal and external customers to assist in gap analysis, activity definitions, and data collection and accompany integration, testing, and proliferation of algorithmic solutions
Understand the system and applicative environment regarding own feature, take part in system definitions
Demonstrates conceptual and practical expertise in own discipline and basic knowledge of related disciplines
IMPORTANT NOTE: There are no hidden fees to apply for this job opening. Any candidate who is eligible can directly apply.
About the Company:
https://www.appliedmaterials.com
Click Here To Apply for the Algorithm Developer Job Opening 
NOTE: If the link is not clickable, the opportunity is closed or disabled from the company. Check for other opportunities.
Meanwhile, also check out these job opening
Internship Jobs -Intern Job Openings at Xiaomi, Bangalore
Freshers Jobs – Assoc Software Engineer Job Opening at Accenture, Across India
Internship Jobs -Intern Job Openings at Unisys, Bangalore
Meanwhile, you can check out these contests
Join Our Whatsapp Group For Latest Job Notifications Updates:
Show JUMPWHERE some love: